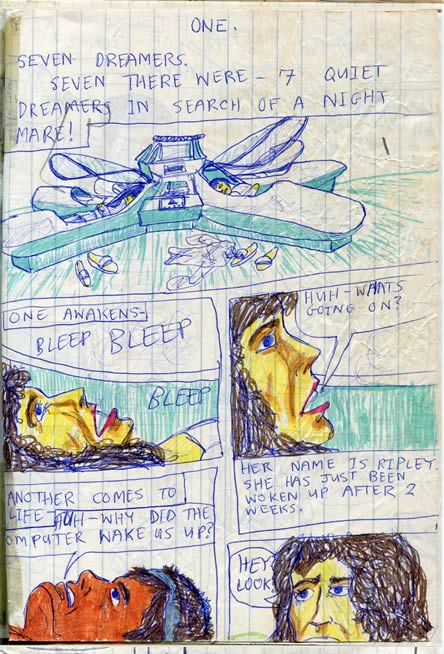 The bulk of my posts this month, obviously, are dedicated to fan-made gems that we can all enjoy. This edition, then, is a slightly-longer, more varied look into the inspiration people have drawn from cinema.

First up is the Alien comic. Based on the first film, "Seven Dreamers" is quite funny and inventive and I've been waiting a while to share it with you all. It's off-the-charts-genius, perhaps.

The classic scifi thriller deserves all the attention it get. Enjoy the pic to the right, one of many works inspired by it. Follow the link above to see the rest; it's the cutest freak show ever.

Next, someone had the smart idea to combine Sin City with Disney films. See below:


All you auto-enthusiasts now have an excellent resource at your fingertips! Yes, we now have the IMCDB, or the Internet Movie Cars Database. As you'd expect, it's a shockingly thorough listing of the cars shown in major films.

If you're a car lover, or simply want to know what Will Smith/Bruce Willis/Cillian Murphy was tooling around in, this site is something you must know about. There's not a lot of written words there to explain or expound on auto-facts, but there are photo entries for each vehicle.

Some quick examples: for the not-thrilling Stallone actioner Cobra, you see an exhaustive list of motorcycles and autos - everything from a 1968 Ford F-Series to the 1950 Mercury Monterey that Sylvester's lead drives throughout the pic (Stallone actually owned it). For Terminator 2, it lists every car, bike, and truck, revealing an almost sick number of Chevys and Fords.

Finally, we come to The Walken Dead. It's way old now, but I never had time to post it before, and I might as well do so now. It's a funny riff on the popular AMC series, as well as one of America's most consistently lovable actors.